JAFFA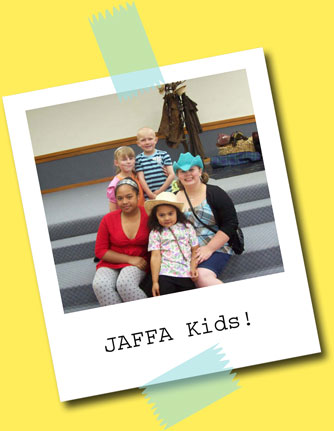 Each Sunday at 9:30am to 10:30am, followed by morning tea

The children participate for the first 15 minutes in the Family Service and then go out to JAFFA in the Family Hall.
At JAFFA the children aged 3 and up have activities and songs, designed around the Bible stories.
Activities are designed to be fun and informative for the children.
JAFFA is led by qualified early education and school teachers, in a safe and friendly environment.